Send suggested edits to:  CrossroadsWeb2115@gmail.com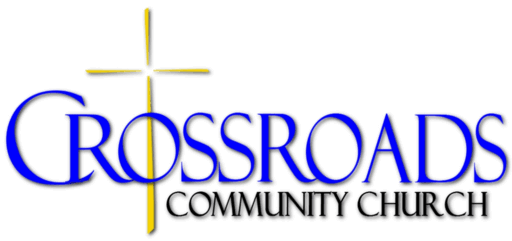 PHONES
This page lists church members phones in two ways:
ALPHABETICAL – Sorted by Last Name. "H" means Home phone.
LAST 4 DIGITS – The last 4 digits of each phone number are sorted in
numerical order. This is useful when texting and all you see is a phone
number and not a name. You can come here and look up the name.
| | | |
| --- | --- | --- |
| ALGERMISSEN, John | (321) 917-9189 |   |
| AMOS, Bill | (321) 302-4106 |   |
| AMOS, Sheila | (321) 302-4107 |   |
| BESSENT, Jeannie (Lydia) | (321) 626-8330 |   |
| BETHEL, John David (JD) | (501) 940-6042 |   |
| CASCIO, Sammy & Stacy | (321) 291-1370 |   |
| CORDIAL, Aaron | (912) 944-9564 |   |
| CROSBY, Sheila and Jim | (321) 863-1300 |   |
| DANDOLA, Dot (Dorothy) | (321) 383-9697 |   |
| DAVIS, Bob & Jenny | (321) 267-3548 |   |
| DEPASS, Clarence | (302) 387-9909 |   |
| DEPASS, Pam | (321) 693-9916 |   |
| DIBACCO, Michael | (321) 652-5623 |   |
| DIBACCO, Shelley | (321) 289-7888 |   |
| DUENGEL, Yvonne | (502) 529-8501 |   |
| GARCIA, Mary (Catalina) | (321) 230-4156 |   |
| GARCIA, Mary (Catalina) | (321) 267-0469 | H |
| GARNTO, Janice | (469) 544-4819 |   |
| GARNTO, Janice & Carl | (321) 567-2364 | H |
| GIL DE LAMDRID, Julio | (270) 312-3606 |   |
| GIL DE LAMDRID, Lisa | (270) 317-7471 |   |
| HARDISTER, Darrell | (321) 267-1273 |   |
| HEWELL, Earl | (321) 222-8217 |   |
| HEWELL, Earl | (321) 222-4016 | H |
| HONAKER, Red | (386) 624-1345 |   |
| INGRAM, Marilyn | (321) 269-1993 |   |
| JOHNSON, Eric | (321) 261-5070 |   |
| JOHNSON, Misty | (321) 223-1175 |   |
| JOHNSON, Stacey | (321) 615-7588 |   |
| KENT, Norman | (321) 383-8369 |   |
| KINGSTON, Evadnie | (321) 383-1290 |   |
| LEWIS, John | (321) 544-7787 |   |
| LEWIS, Peggy | (321) 225-4818 |   |
| LEWIS, Susan | (321) 544-9834 |   |
| LITTLE, Bruce & Patricia | (251) 232-0442 |   |
| MCKENZIE, Linda | (321) 747-4804 |   |
| MERCURIO, Domenic | (321) 223-3380 |   |
| MERCURIO, Sheri | (321) 223-8582 |   |
| MORGAN, Jay | (321) 508-0699 |   |
| MYERS, Judy | (321) 480-4386 |   |
| NORTHRUP, Rob | (502) 341-1418 |   |
| PEARCE, David | (814) 691-9798 |   |
| PEARCE, Monica | (814) 421-8786 |   |
| PIERO, Scott | (321) 594-3488 |   |
| POLK, Lavell | (407) 953-5022 |   |
| PRICE, Chuck | (321) 544-0632 |   |
| PRICE, Stephanie | (321) 537-8745 |   |
| PRIMMER, Jerry (Bear) | (321) 290-2313 |   |
| RAY, LeAnn | (321) 362-8281 |   |
| RIFE, Chuck & Patti | (615) 210-1788 |   |
| RYALL, Joshua | (321) 289-0333 |   |
| RYALL,Lauren | (772) 519-2281 |   |
| STANLEY, Emily | (321) 986-7834 |   |
| SWEZY, John & Susan | (865) 591-5588 |   |
| THOMPSON, Madge | (860) 331-0074 |   |
| THOMPSON, Rose | (321) 289-0178 |   |
| TURNER, Marty | (321) 678-5601 |   |
| TURNER, Marty & Melody | (321) 268-3840 | H |
| TURNER, Melody | (321) 480-4842 |   |
| WEEKS, Marilyn | (352) 544-0310 |   |
| WEEKS, Melinda | (321) 961-1438 |   |
| WEEKS, Pastor JC | (321) 403-2674 |   |
| WEEKS, Wayne & Patricia | (321) 759-8562 |   |
| WILCOX, Myrtle | (321) 626-0881 |   |
| WILCOX, Myrtle | (321) 267-0866 | H |
| WILLIAMS, Urshala (Monique) | (321) 507-6944 |   |
| WILLIAMS, Wayne | (321) 576-6928 |   |
| WRIGHT, Dani-Lynne | (321) 720-9011 |   |
| WRIGHT, Pastor Jason | (321) 759-7601 | |
| | |
| --- | --- |
| 0074 | THOMPSON, Madge |
| 0178 | THOMPSON, Rose |
| 0310 | WEEKS, Marilyn |
| 0333 | RYALL, Joshua |
| 0442 | LITTLE, Bruce & Patricia |
| 0469 | GARCIA, Mary (Catalina) |
| 0632 | PRICE, Chuck |
| 0699 | MORGAN, Jay |
| 0866 | WILCOX, Myrtle |
| 0881 | WILCOX, Myrtle |
| 1175 | JOHNSON, Misty |
| 1273 | HARDISTER, Darrell |
| 1290 | KINGSTON, Evadnie |
| 1300 | CROSBY, Sheila and Jim |
| 1345 | HONAKER, Red |
| 1370 | CASCIO, Sammy & Stacy |
| 1418 | NORTHRUP, Rob |
| 1438 | WEEKS, Melinda |
| 1788 | RIFE, Chuck & Patti |
| 1993 | INGRAM, Marilyn |
| 2281 | RYALL,Lauren |
| 2313 | PRIMMER, Jerry (Bear) |
| 2364 | GARNTO, Janice & Carl |
| 2674 | WEEKS, Pastor JC |
| 3380 | MERCURIO, Domenic |
| 3488 | PIERO, Scott |
| 3548 | DAVIS, Bob & Jenny |
| 3606 | GIL DE LAMDRID, Julio |
| 3840 | TURNER, Marty & Melody |
| 4016 | HEWELL, Earl |
| 4106 | AMOS, Bill |
| 4107 | AMOS, Sheila |
| 4156 | GARCIA, Mary (Catalina) |
| 4386 | MYERS, Judy |
| 4804 | MCKENZIE, Linda |
| 4818 | LEWIS, Peggy |
| 4819 | GARNTO, Janice |
| 4842 | TURNER, Melody |
| 5022 | POLK, Lavell |
| 5070 | JOHNSON, Eric |
| 5588 | SWEZY, John & Susan |
| 5601 | TURNER, Marty |
| 5623 | DIBACCO, Michael |
| 6042 | BETHEL, John David (JD) |
| 6928 | WILLIAMS, Wayne |
| 6944 | WILLIAMS, Urshala (Monique) |
| 7471 | GIL DE LAMDRID, Lisa |
| 7588 | JOHNSON, Stacey |
| 7601 | WRIGHT, Pastor Jason |
| 7787 | LEWIS, John |
| 7834 | STANLEY, Emily |
| 7888 | DIBACCO, Shelley |
| 8217 | HEWELL, Earl |
| 8281 | RAY, LeAnn |
| 8330 | BESSENT, Jeannie (Lydia) |
| 8369 | KENT, Norman |
| 8501 | DUENGEL, Yvonne |
| 8562 | WEEKS, Wayne & Patricia |
| 8582 | MERCURIO, Sheri |
| 8745 | PRICE, Stephanie |
| 8786 | PEARCE, Monica |
| 9011 | WRIGHT, Dani-Lynne |
| 9189 | ALGERMISSEN, John |
| 9564 | CORDIAL, Aaron |
| 9697 | DANDOLA, Dot (Dorothy) |
| 9798 | PEARCE, David |
| 9834 | LEWIS, Susan |
| 9909 | DEPASS, Clarence |
| 9916 | DEPASS, Pam |